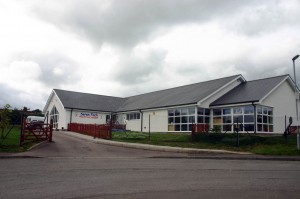 Seren Fach Nursery is a family run business run with families in mind.
The opening of the Seren Fach Centre heralds the dawning of an exciting new era in childcare, setting new standards of excellence with facilities that are second to none.
The purpose built architect designed centre creates an environment that focuses on the unique needs of children and their parents. It is managed under the daily supervision of the principals Nicola Jones and Victoria Raymond who have spent their entire careers in the provision of high quality childcare.
Both are holders of The NNEB Diploma in Nursery Nursing and hold the management qualification – Children's Care Learning and Development NVQ Level 4. Deputy Manager Becky Bennett and Assistant Deputy Manager Gemma Lewis are also qualified to both NNEB and NVQ Level 4.
Our dedicated team of staff hold various qualifications ranging from BA Hons – Primary Studies with Qualified Teacher Status, HND – Health Studies, NNEB, NVQ Level 2 and NVQ Level 3. The company operates a policy of continuous improvement and both management and staff are actively encouraged to further their education.